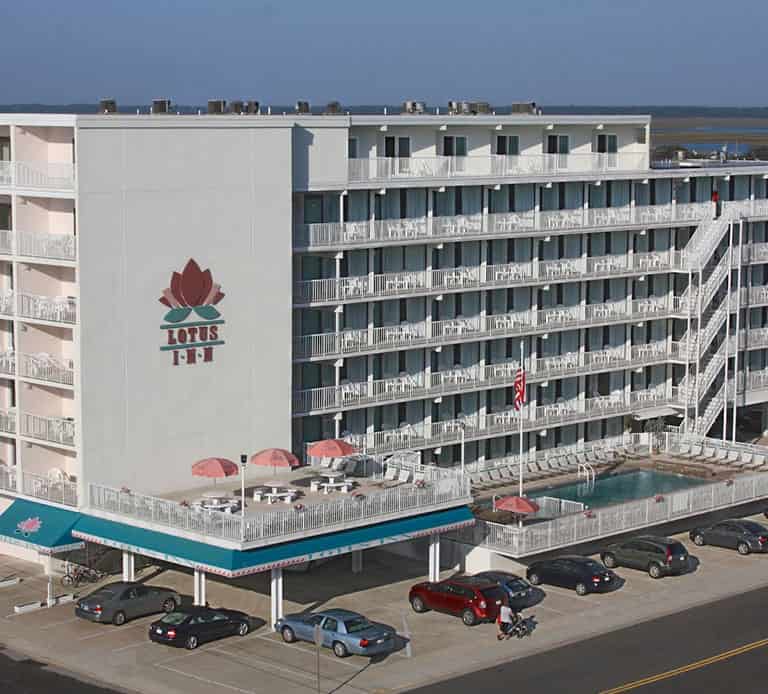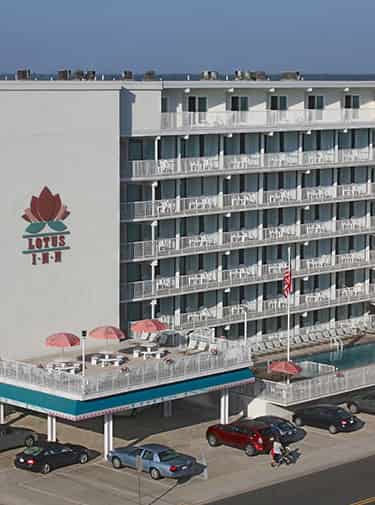 Our Terms and
Policies
Guests are responsible for the full payment (balance) of the entire number of days reserved at check-in. Balance is payable upon arrival with cash, traveler's checks, money orders in US dollars, Visa, MasterCard or American Express. No personal checks accepted at check in. All reservations are subject to strikes, failure of guests to vacate and causes and conditions beyond our control. We are not responsible for event and special event package changes, failure of others to perform, or acts of nature. Only registered guests are allowed on the property. We do not allow smoking or vaping on property and unfortunately we are NOT Pet Friendly.
Our room rates are subject to change based on demand including holidays, special events, groups, and conventions.
Minimum stays may apply. Rates are based room type, the number of persons and room occupancy.
Maximums apply. Rates are subject to the State of New Jersey and its local taxes.
As date periods and unit types are reserved rates may vary. Specials and promotions are subject to availability.
Learn more about our property layout, room types and amenities. Specific room numbers are not guaranteed until your day of arrival.
Our deposit policy is as follows:
Standard Motel Rooms (A-units), One Bedroom Suites (B, C, E type units) and Townhouse (G type units) reservations require a 50% deposit.
Deposits are non-transferable. We accept Visa, MasterCard & American Express as well as personal checks for deposits. Personal Checks are required seven to ten days after a reservation is made. (Personal checks must be received more than three weeks before the arrival date). Returned checks or NSF checks are subject to a $30 processing fee. The remaining balance of your reservation is due at check-in. You may use Visa, MasterCard & American Express or cash. A credit card is required to be on file for all reservations.
Modifications of any type will be handled on an individual basis regarding changes in the 1) length of stay, 2) room type and/or 3) other policy adjustments.
Requests for reduced number of nights stay for a reservation are not available. Based on availability we may be able to extend the number of nights for a reservation.
Room types are available on a first-come, first-serve basis and may require an additional charge for the upgraded accommodation.
Other requests may be considered but not guaranteed available.
If you wish to cancel a reservation with a deposit, 75% of the deposit will be refunded if notified more than 2 weeks (15 days) prior to arrival date except Townhouses which require 4 weeks (30 days) notice; otherwise the cancellation is short notice (14 days or less) there is no refund available. There are no refunds for early checkouts, weather, or no shows.
Guaranteed Check-in time is 4 p.m. and our check-out time is 10 a.m. If you arrive prior to 4 p.m. and the rooms are still being prepared - we can begin all the registration paperwork. Upon your request, we will contact you by cell phone to notify you that your room is ready. You and family are welcome to arrive early, park in our lot & enjoy our pool and changing facilities or go to the beach. If you are planning to arrive after 10:00 p.m., please contact us so we may make appropriate plans to prepare and have your room keys available to check-in. Our front office hours are 8:00 a.m. until 11:00 p.m. Sunday to Thursday nights and open til 12:00 midnight on Friday's & Saturday's.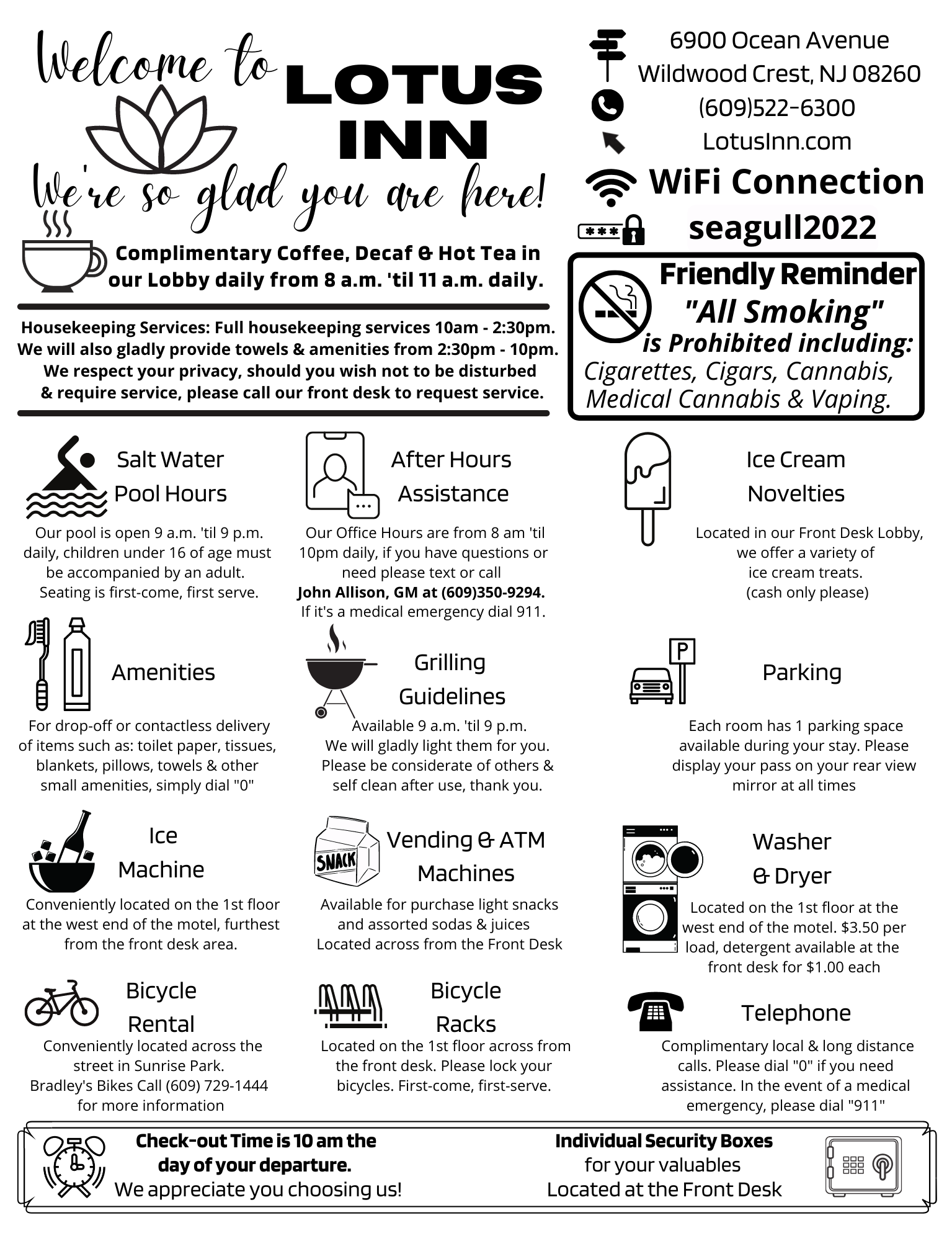 All parking on the Lotus Inn property is considered "Parking at your own Risk". The Lotus Inn is not responsible for any damage or theft of your vehicle while parked on our property. Each lodging unit is permitted one parking space and our townhouses include one "stacked" parking space (holds 2 cars). Each unit will be issued a parking permit, which must be visible and secured to your vehicle's rearview mirror and dashboard. Any vehicle without a parking permit displayed and/or not registered with the Lotus Inn will be towed at the owner's expense. No advanced warnings or notices will be given prior to removal of the vehicle. Additional free public parking is available on a first-come, first serve basis on the westside streets beginning at Atlantic Avenue in the residential areas.
Bike racks are provided on property for our guest's convenience. We do not provide bike locks. Our racks are available on a first-come, first-serve basis.
Our pool is open from 9:00 a.m. to 9:00 p.m. weather permitting. Per NJ State Law, children 16 and under must always be accompanied by an adult in the pool area.
Smoking and vaping is not permitted at the pool area. For those wishing to bring beverages to the pool, please use plastic cups and bottles only. All glass bottles and containers are forbidden for the safety of all guests in and around the pool. Plastic cups are available at the front desk upon request. Our complimentary gas grills are also available from 9:00 a.m. to 9:00 p.m.
We have a zero tolerance policy regarding any type of smoking and vaping at the Lotus Inn. Smoking and vaping are strictly forbidden on our property including inside and outside guest rooms, the pool area, sundeck, common and private balconies, stairwells, ramps, parking lot, etc. A minimum of $250 will be charged to the credit card on file for any in-room violations without prior notification. Guests may also be asked to vacate the premises immediately upon discover of smoking / vaping violations at the discretion of the management of the Lotus Inn.
Unfortunately, NO pets of any size or type or emotional support animals are allowed on the property of the Lotus Inn at anytime. A minimum of $250 will be charged to the credit card on file for any pet policy violations without prior notification. All guests in the guestroom harboring a pet will vacate the premises immediately upon discover of a pet policy violation without refund. Questions? Please contact us prior to your arrival if we can be of further assistance clarifying our pet policy.
LOTUS INN
2 FOX 3 CBS 4 PBS 5 CW 6 ABC 7 MNT 8 NBC 9 PBS 10 FFM
11 ANPL 12 TOON 13 POP 14 DISNEY 15 HISTORY 16 LIFETIME 17 NGEO 18 NICK 19 TVLAND
20 GSN 21 FOOD 22 DISCOV 23 BRAVO 24 TRAVEL 25 TLC 26 QVC 27 CNBC 28 CNN
29 BLOOM 30 FOXNEWS 31 HLNEWS 32 WEATHER 33 A&E 34 AMC 35 BET 36 FX 37 TBS
38 TNT 39 TCM 40 USA 41 LMN 42 REELZ 43 ESPNU 44 ESPN 45 ESPN2 46 ESPNNEWS
47 E! 48 PARMNT 49 HALLMK
We're Glad You're Here!
WiFi Password:
seagull2022