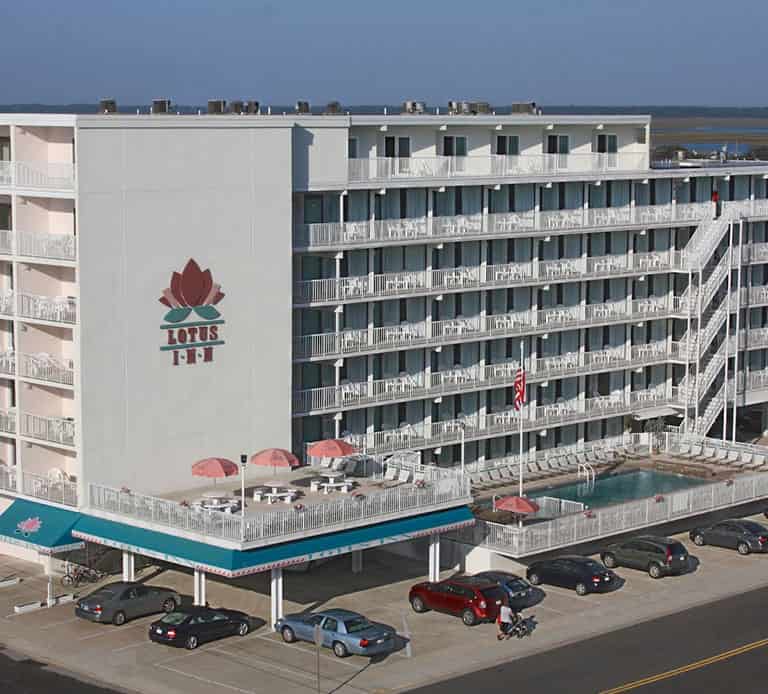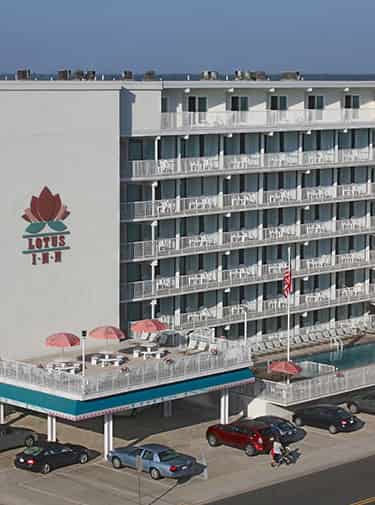 Our Terms and
Policies
Guests are responsible for the full payment of the entire number of days reserved. Balance is payable upon arrival in cash, traveler's checks, money orders in US dollars, Visa and MasterCard. No personal checks accepted at check in. All reservations are subject to strikes, failure of guests to vacate and causes and conditions beyond our control. We are not responsible for event and special event package changes, failure of others to perform, or acts of nature. Only registered guests are allowed on the property.
Our room rates are subject to change based on holidays, special events, groups, and conventions. Minimum stays apply. Rates are based on the number of persons and room occupancy. Maximums will apply. Rates are subject to the State of New Jersey and its local taxes. As date periods and unit types are booked up, rates may increase. Specials and promotions may also be unavailable.
Room preferences and locations are accepted; however, rooms are guaranteed by type, not by specific room number or floor. We will always try to satisfy specific requests from our guests.
Our deposit policy is as follows:
Reservations up to three nights – one-night deposit.
Reservations for four to seven nights – two night's deposit.
Reservations over seven nights – three night's deposit.
Townhouse reservations require a 50% deposit.
Deposits are non-transferable and are required seven to ten days after a reservation is made. Personal checks must be received more than three weeks before the arrival date. Returned checks or NSF checks are subject to a $30 processing fee. A credit card is required to be on file for all reservations.
Any requests for changes in dates or terms will be considered. A determination will be made if we can accommodate the new request.
If you wish to cancel a confirmed reservation, 75% of the deposit will be refunded if notified more than 2 weeks prior to arrival date except Townhouses which require 4 weeks notice; otherwise the cancellation is short notice and there is no refund. There are no refunds for early checkouts, weather, or no shows.
Check-in time is from 4 p.m. to 9 p.m. and check-out time is 10 a.m. If you arrive prior to 4 p.m. and the rooms are still being prepared - we can begin all the registration paperwork. We will contact you by cell phone to notify you that your room is ready. During peak season, check-in time may be delayed due to high occupancy levels.
Additional charges may be assessed for room and property damage, missing or damaged items and any violation of our nonsmoking and no vaping policy.
Each unit is permitted one parking space (townhouses include two stacked parking spaces). Each unit will be issued a parking permit, which must be visible and secured to your vehicle's rearview mirror and dashboard. Any vehicle not registered with the Lotus Inn will be towed at the owner's expense.
Bike racks are provided on property for our guest's convenience. We do not provide bike locks
Our pool is open from 9:30 a.m. to 9 p.m. weather permitting. Per NJ State Law, children 16 and under must always be accompanied by an adult in the pool area.
Smoking and vaping is strictly forbidden on the Lotus Inn property including inside and outside guest rooms, the pool area, sundeck, private balconies, stairwells, ramps, etc. A minimum of $250 will be charged to the credit card on file for any in-room violations.
Unfortunately, no pets or emotional support animals are allowed on the property.